Description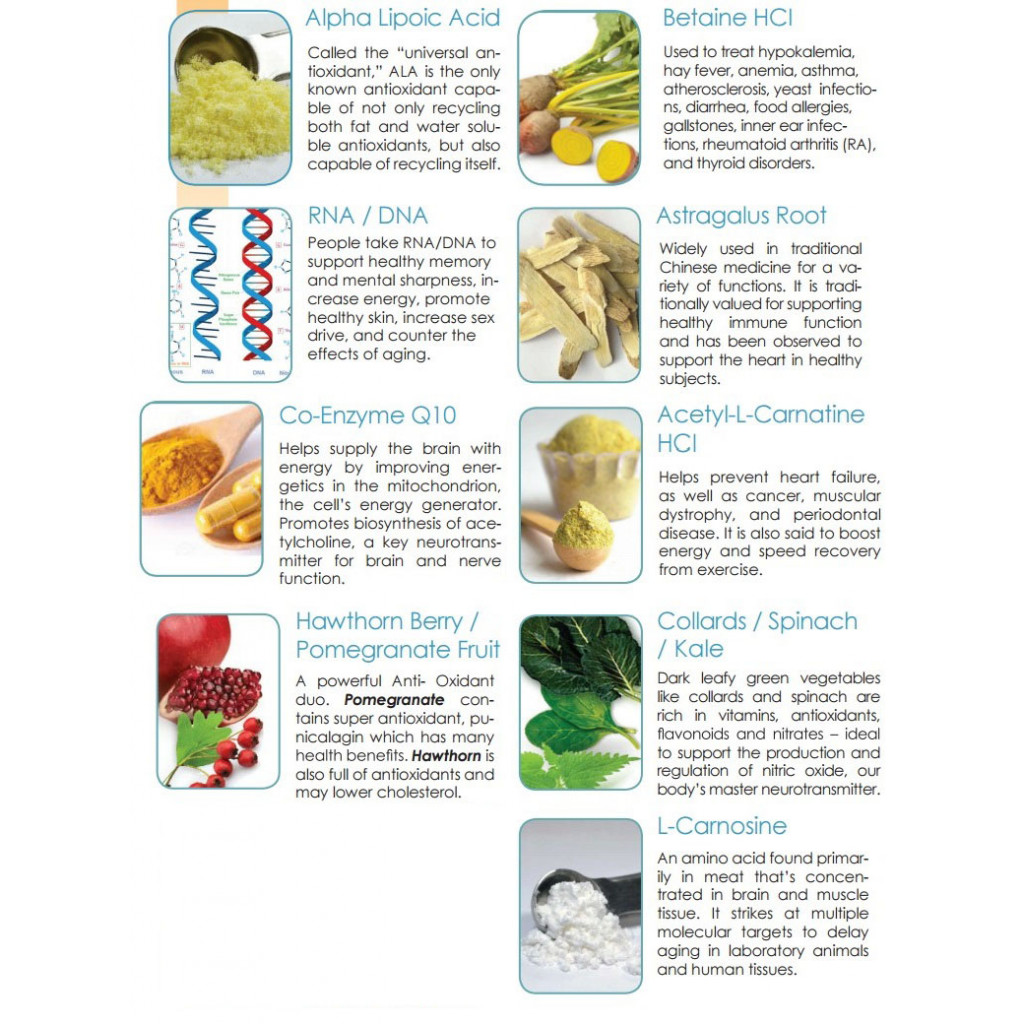 Benefits of Stay Young (AM formula) Tablets
Excellent source of B-12 vitamin.
Telomere Support – longevity is limited by telomere degradation. Stay Young all your life by supporting your DNA.
Your chromosomes shorten each time the cells divide causing your body to age at a predictable rate. Stay Young includes a unique combination of herbs including Astragalus root. Based on scientific evidence related to a natural chemical called TAT2 (cycloastragenol) which enhances telomerase activity found in Stay Young to prevent and slow the progressive telomere shortening to fight aging. Journal of Immunology, 
Soy Free Lecithin
Soy Free Sunflower Lecithin Powder is increasingly used by forefront formulators in place of soy lecithin, which is not only allergenic, but often comes from GMO (genetically modified) soy. The sunflower lecithin powder and phosphatidylcholine in this formulation comes from non-GMO sunflowers and is non allergenic.
Telomere Support
RNA, DNA, ASTRAGALUS ROOT EXTRACT, L-CARNOSINE, CO-ENZYME Q10 –support telomere length, in recombination-competent telomerase mutants, telomeric RNA-DNA hybrids promote recombination-mediated elongation events that delay the onset of cellular senescence. The regulation of TERRA transcription and telomeric RNA-DNA–hybrid formation are important determinants of both telomere-length dynamics and proliferative potential after the inactivation of telomerase.