Estro Block Cream
$49.00
Contains Salicylic acid and DIM to help control acne
Helps to dissolve oil for clearer skin
Helps fade acne scars and reduce hyperpigmentation
Benefits normal and oily skin
Produced in an FDA-GMP certified facility
Soy-free, Sugar-Free, Dairy-Free, Gluten-Free, GMO-Free, Lecithin-Free, Casein-Free
Vegan friendly and made with Organic Ingredients
The Most Powerful All-Natural Acne Solution Cream On The Market
Estro Block Cream contains safe, gentle, all-natural ingredients that are known to relieve scaling skin, itching, inflammation, and acne. This formula is great for teens, men, and women! Unlike other acne topicals, Estro Block Cream won't irritate the skin further or cause extreme dryness. The cream also contains a small yet correct amount of the hormone progesterone, which has been shown to help manage mood swings, hot flashes, vaginal dryness, fatigue, PCOS, and insomnia in women with a hormonal imbalance.
In these lower concentrations of progesterone young men can also use this cream because progesterone can also convert into to the immune boosting cortisol while also protecting the Prostate by attaching to receptor sites thus reducing exposure to toxic environmental estrogens found in pesticides, bed fire retardant, most meats and dairy products!
How To Use:
Use 1 pump nightly on affected areas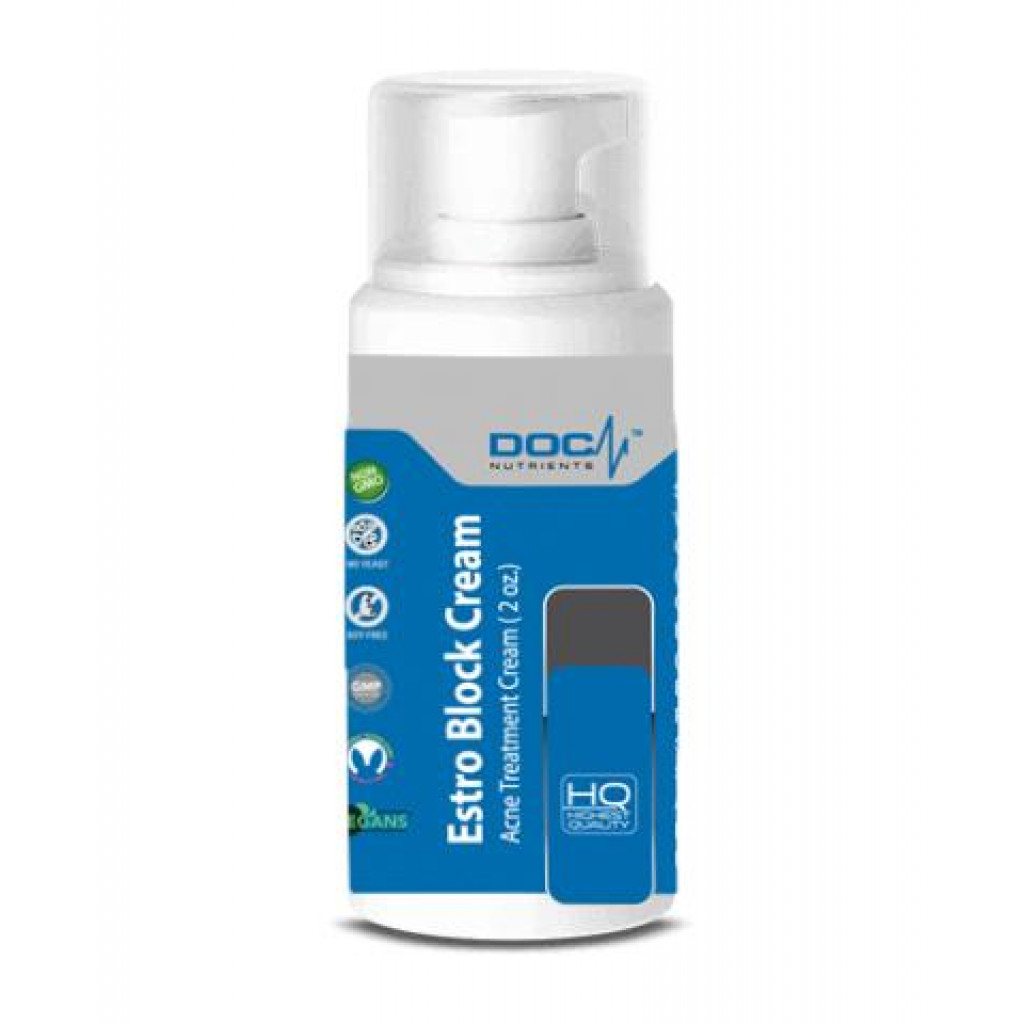 Only logged in customers who have purchased this product may leave a review.